REMBE®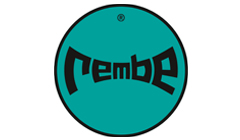 REMBE® is a safety specialist in pressure relief and explosion safety. It provides customers in all industries with safety systems for their plants and equipment. All products are made in Germany and meet the requirements of national and international regulations. REMBE® customers include market leaders in numerous sectors, such as the oil and gas, food, wood, chemical, pharmaceutical and petrochemical industries. REMBE® takes a comprehensive approach, primarily developing and making its own products while also providing the relevant consultancy, engineering and service. 
The independent family enterprise, founded in 1973, employs a global workforce of around 180. REMBE® has its headquarters in Brilon, in the hills of the Sauerland region (Germany), and runs eight subsidiaries to support its worldwide customers right where they are. Thanks to its short lines of communication, the company can respond quickly and find customised solutions for all applications, ranging from standard products to special high-tech designs. Its most important proprietary products and processes include the KUB® reverse acting buckling pin bursting disc and flameless venting technology- REMBE® has active worldwide engagements on various professional bodies and is also involved in planning and setting up international standards and regulations.   
REMBE® Web Site
Management systems:
EN ISO 9001:2008, ISO/TS 29001:2010, KTA 1401

Products
DGRL 97/23/EG, ASME Sec. VIII, Div. 1, China Manufacture License, KOSHA (South Korea), ATEX RL 94/9/EG, FM Global, GL, CSA, GOST-RT, RTN (Russia)

Testing standards:
AD 2000 Data Sheet A1, EN ISO 4126/2, DIN EN 1127-1 /-13463 /-14373 /-14491 /-14797 /-14994 /-15233 /-16009 /-16447, VDI 3673, NFPA 68, NFPA 69, IEC 61508

Air cargo safety
Known Consignor (KC/00912/01/0218)
Aşağıdaki formu doldurarak bu ürün ile ilgili görüşlerinizi belirtebilir veya belge talebinde bulunabilirsiniz.