Hymmen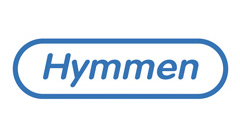 Hymmen Web Site
Hymmen short cycle press lines fulfil your requirements for rapidly changing designs and structures and offer a high level of flexibility with small batch sizes.
Let us provide you with individual advice regardless of the technology. Together with you, Hymmen will determine the best technology tailored to your requirements – be it a short cycle or continuous double belt press process.
Benefits of KT Lines
» Hydraulically operated single-stage heated-plate press with over 220 cycles/h
» Optimised closing behaviour of the lifting and lowering heating plate for uniform heat transfer and heat contact times using a hydraulic synchronous system
» The Hymmen TopControl control system offers maximum plant availability in conjunction with a 24-hour tele-service (regardless of the product)
» Customer-specific sizes are taken into account in the plant design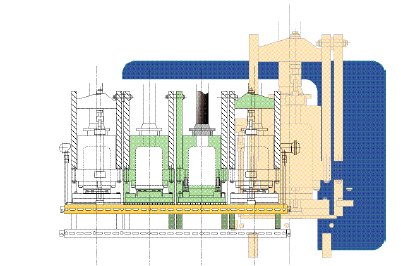 HDF/MDF boards are continuously coated with melamine films with the Hymmen MFC series. An outstanding coating quality and high production capacity are distinguishing features of this type of line.
Key Benefits
» High cost efficiency through savings in material, energy and labour costs,
» Reproducible, high quality thanks to uniform pressure,
» Economical and environmentally friendly due to a continuous process,
» Continuous grid control,
» Thin boards from 3 mm,
» Good flatness.
Sample Applications
» Laminate flooring coated directly,
» Melamine boards,
» Furniture elements,
» Kitchen worktops,
» Window sills,
» Desktops,
» Concrete shuttering boards.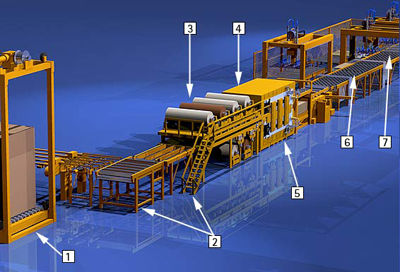 Hymmen industrial digital printing lines enable you to print the surface of your roll or board products yourself with immediate effect – cost-effectively and just-in-time. Through the use of a single-pass digital printing process in your production you can supply your customers small volume through to large volume products quickly and individually – and even with a brilliant print quality on an industrial capacity level.

Hymmen Industrial Digital Printing Lines