Hymmen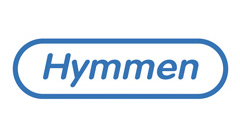 Since 1892, the Hymmen name has been synonymous with high-quality innovative plant and machinery construction tailored to match the very individual requirements of its customers. Hymmen has its headquarters in Bielefeld, Germany. This is where we develop designs and technologies that help improve the efficiency of industrial production processes around the globe.
With some 200 employees worldwide, we take on investment projects for customers from a broad spectrum of business sectors. Our focus: production technology for the large-scale production of panel materials and the surface finishing of panel and web materials.
Hymmen Web Site
1. Double Belt Presses
Hymmen double belt press lines stand for reliable and continuous production – with a proven track record in a wide range of business sectors around the world.
We are your partner for highly eco-friendly continuous presses that also offer an impressive degree of flexibility. Our portfolio includes both isobar and isochore press systems.
You too can benefit from significant savings in HR, material and energy costs.
Examples for the application of the different models of the Hymmen Double Belt Presses (HPL, MFC, TFL and others) are standard laminates and ultra-thin laminates, laminate flooring, including directly coated laminate flooring, cork flooring and other sorts of flooring, melamine panels, desktops, furniture elements, kitchen worktops, concrete formwork panels, post-forming elements, conveyor belts, edge bands, insulating boards to protect against vibration, heat and noise, plastic sheets and composite panels
Your advantages at a glance
• High efficiency thanks to reduced material, energy and labor costs
• Reliably reproducible high quality thanks to even printing and constant temperature
• Low production costs thanks to high capacities and high productivity
• Eco-friendly operation thanks to continuous processes
• Versatile applications for roll, panel and sheet materials
• Space saving lines
• Significant reduction in inventory
• Low capital lock-up
• Lines available for product thickness with minimum tolerances
• Heating and cooling under pressure possible in a single press



2. Multi Opening Presses
For large batch sizes: we developed the Hymmen multi opening presses in close co-operation with our customers and suppliers. Hymmen multi opening press lines (MEP) are ideal for the production of large batch sizes in the shortest possible cycle times.
Examples for applications are standard and thin laminates, compact boards and pressed furniture panels.
Hymmen is the only provider worldwide to offer the coating system as both a continuous and a cycle press, thus ensuring its customers have the optimum coating solution whatever their individual requirements.
Your advantages at a glance
• Press frame ensures uniform pressure distribution across the entire press surface
• Heating plates ensure optimum heating flow behavior
• Upper sheet clamping device with fixed mounting position: no sheet damage and time savings due to elimination of sheet circulation
• Press cylinder units minimize press pit
• Savings thanks to combined guide system and heating plate system
• Heat protection plates with minimum wear

3. Industrial Digital Printing Lines
Cost-efficient and just-in-time: industrial digital printing lines from Hymmen let you print your own individual web and panel material surfaces – in brilliant quality and on an industrial scale.
The JUPITER and the SATURN Digital Printing Lines enable demand-oriented printing of roll materials in the required length and with your chosen digital print template.
The broad spectrum of Hymmen printing lines supports the combination of different finishing technologies, such as the option to press or laminate materials post-digital printing. Application samples are laminates, laminate flooring, base boards, doors and gates, furniture and kitchen fronts, façade elements, edge bands, decorative papers, finishing foils.

Your advantages at a glance
• Flexibility in design thanks to the ability to print a virtually limitless range of decors
• Versatile application – digital decor printing on a wide range of materials, such as paper, veneer and plastic
• Huge color spectrum using the standard CMYK ink system
• Industrial-scale production capacities starting with batch size 1
• Simple reproduction of customized products and designs
• Minimum make-ready times thanks to ultra-fast digital design changes
• Customer-specific just-in-time delivery
• Minimization of warehouse and batch-related tool costs (e.g. for gravure cylinders)
• No material wastage due to the ability to seamlessly print several different decors on a single roll
• Minimize supplier dependence
• No minimum order quantities
• Fast response to market trends
• Greater product variety

4. Laminating lines and glue application machines
Hymmen laminating and gluing lines have enjoyed global renown in the board and furniture industry for decades. They have won praise for their innovation, quality and performance when it comes to protecting materials, decor application and the addition of favorable material characteristics. Worldwide, some 200 Hymmen laminating lines are currently in operation in a range of versions that cover a huge spectrum of technical options.
Examples for the application of the Hymmen technology are the manufacture of door skins and doors and flooring, the production of full formats and decor panels, the manufacture of furniture (such as shelves and shelf sides, furniture fronts, small items of furniture and furniture supplier components), worktops and other components for interior construction (such as panels and wall-partitioning systems) and the production of building materials and special applications (such as thermoplastic foils, high-gloss foils, aluminium sheets and metallic foils, structural foils, laminates, plastic sheets and other sheet materials).
Your advantages at a glance
• Outstanding surface quality
• High lamination repeat accuracy thanks to special camera and control systems using register marks
• Rapid foil change
• Automatic foil splicing during foil roll change
• Minimum foil wastage thanks to high-precision gap control and the highly dynamic cutting system for board separation
• Final edge-trimming using an x-ray sensor for board recognition
• Integration of automatic single-sheet feeder
• Cost-saving option: use of urea-resin-based adhesive
• Seamless integration of laminating lines in your production processes
• Single-source solution

5. Liquid Coating Lines
Our portfolio of liquid coating lines covers all areas of application: from our efficient one-man coating line through to complete coating lines, from simple manual operation through to higher-level electronic control systems.
Our lines enable the processing of a huge spectrum of application media, such as stains, oils, UV and water-based coatings and filler and printing inks, in application widths of 400 mm to
2,800 mm. Special filler and smoothing machines, combined with the right curing technologies, ensure efficient coating and outstanding surface qualities.
Your advantage: individual application-oriented solutions for all areas of application – from skilled trades through to industrial production. Examples for the application are furniture, furniture panels and kitchen fronts, furniture supplier components, doors, flooring, stairs, stand builders, interior construction of ships, wood-based boards, panels, sheet and metal coating, glass decorations, building Materials, lacquered laminates.
Your advantages at a glance
• Customized lines with components for coating, rolling, printing and curtain coating
• Versatile application with a huge spectrum of application media, such as stains, oils, UV and water-based coatings and filler and printing inks
• Top quality
• Excellent reproducibility within seconds
• Up to 70 percent cost savings compared with curtain coating and spraying, thanks to use of solvent-free systems and one-man operation
• Ultra-flexible thanks to options of cost-efficient one-man operation with reverse function and continuous two-man operation
• Highly adaptable, thanks to add-on options, such as roller units, smoothing units or sanding machines
• High process reliability

6. Process Automation
Process automation: for simple, more efficient process workflows
Whether you are looking for flexible line control or the automation of work processes: HymmenTopControl (HTC) is your key to more efficient production processes.
To achieve this, our proven HTC solutions function at different company levels – for hardware, control (acc. to IEC 1131), operation, process monitoring and process automation throughout the plant.

Good to know: at control level, we also implement speed adjustments in individual machining areas for gap control and register mark control.
Your advantages at a glance
• Targeted visualization of work processes in order to optimize production
• Short control cycles thanks to fast fiber-optic field bus technology
• High operational reliability thanks to automated error detection
• Interfaces for PPS systems and higher-level networks
• Flexible adaptation and expansion options through to fully automated control

• Highly service-friendly and cost-efficient thanks to modem connection
• Reduction of inventory thanks to optimization of materials
• Proven application
• Better overview of production
• Fast analysis of production processes
• Minimization of downtimes thanks to fast diagnostic systems

7. Service & Spare Parts
Wherever you are in the world – you can count on our services. We ensure not only that your whole production runs smoothly, but also optimize your value-added chain. For example, with state-of-the-art upgrades for your plants and machinery.
And for even greater security: we also offer individual service contracts – with 24/7 services on request. Please feel free to get in touch!
service@hymmen.com
Your advantages at a glance
• Global service network
• By special agreement: 24/7 service
• Minimization of production downtimes
• Individual service contracts
• State-of-the-art upgrades for plants and machinery
• Expert teams for technical customer services, after-sales service and spare parts service
• Full service for construction, assembly and commissioning
• Ultra-fast support in the event of problems
• Intensive developments in collaboration with our customers in the Hymmen Technical Centre