VITS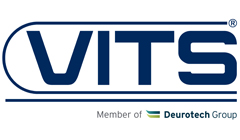 Vits Technology is a specialist for surfaces of all kinds and world market leader for impregnation lines. 75 % of the worldwide production of melamine-impregnated laminates are manufactured on Vits impregnation lines. We have the right solution for every surface application: from economical and high-end furniture foils, abrasion-resistant floors, luxury worktops up to weather-resistant facades. The modular design of our systems allows the expansion to higher speeds, i.e. the expansion of production capacity, so that our customers can flexibly react to market changes.

Tailor-made solutions for impregnation, coating, cross-cutting and contact-free drying via LAY-ON-AIR® technology are among our core competencies.

The Vits expertise is about treatment of web-handling materials:

» Paper
» Printed Prepregs
» Finish Foils
» Carton
» Non-Woven Materials
» Woven Fabrics
» Carbon Fibre
» Polyester Film
» Technical Special Papers, etc.

Vits is a member of Deurotech Group – a partnership of businesses specialising in the wood-based panel and paper industry.
VITS Web Site
Speeds melamine: up tp 90 m/min
Speeds phenolic resins: up to 150 m/min
Working Widths: up to 2,7 m
Heating: gas / thermal oil / steam

» Plant configurations: one-stage up to three-stage
» roll-to-roll or roll-to-sheeter production
» ARP-coater or scattering device for flooring
» optional: cut-to-mark, basis weight and moisture measurement
Speeds melamine: up to 120 m/min
Speeds phenolic resins: up to 300 m/min
Working widths: up to 3,0 m
Heating: gas / thermal oil / steam

» Plant configuration: two-stage or three-stage design
» roll-to-roll or roll-to-sheeter production
» ARP-coater or scattering device for flooring
» optional: cut-to-mark, basis weight and moisture measurement
» fully automatic web feeding