Baumer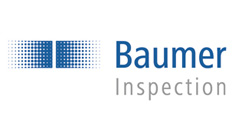 For over 35 years, Baumer Inspection has specialized in providing maximum precision in the inspection and quality assurance of surfaces. With over 1.000 installed systems, Baumer is the worldwide partner for automatic, optical inspection systems for process control and defect detection. Scanners from Baumer Inspection control furniture panels, decorative papers, foils, floorboards and surfaces or edges of furniture parts all over the world.
Internationally, customers benefit from a broad portfolio of standard products, holistic advice and reliable 24/7 service.
In addition to the automatic and reliable detection of the smallest defects at high throughput speeds, Baumer Inspection's developments in recent years have increasingly focused on optimizing its customers' production. Thus, the smallest deviations in terms of the defect image are analyzed and assigned according to the cause in the production process. Predictive and timely action can be taken to optimize quality and maximize output.
Baumer Web Site