Wessel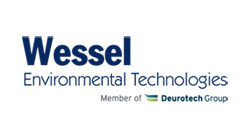 We are a competent partner for all aspects of exhaust air purification and heat recovery since 1965.We offer you turnkey facilities with highoperational safety for various environmental tasks.

Wessel-Umwelttechnik is a member of Deurotech Group which was founded in May 2015. Together with our long-term partners Vits Technology and Deurowood we advise you on development, production, sales and service for tailor-made impregnation and coating lines.

Energy-efficient , environmental systems and plants are becoming increasingly important in this age of climate protection. Wessel-Umwelttechnik GmbH supplies commercial plant for exhaust air cleaning and energy recovery. Today we are one of the leading suppliers of technical process plants in the area of environmental technology.

Our priority is the most economic solution for our customers besides the assured compliance with statutory threshold limits. Our extensive product range always enables us to implement a tailor-made facility technology for you.
Wessel Web Site
As a general rule demand for action in the area of exhaust air cleaning arises from statutory standards for:
» Odorous emissions
» Pollutant emissions
» Dust and aerosol emissions
We are able to select the optimal technology for a variety of tasks from our wide product range with turnkey implementation. At the same time we respond individually to your requests and design a facility customised specifically to your requirements.