Wessel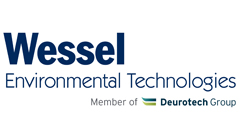 Wessel-Umwelttechnik
Since 1965, we have been a competent partner for all aspects of exhaust air cleaning and energy recovery. We offer large-scale industrial plants with high operational safety for various environmental tasks:

•    Biological Exhaust Air Cleaning
•    Industrial Air Scrubbers
•    Thermal Oxidizers
•    Industrial Dust Collectors
•    Adsorption Systems
•    Heat Recovery Systems
•    Consulting & Engineering

Wessel-Umwelttechnik is a member of Deurotech Group – a partnership of businesses specialising in the wood-based panel and paper industry. Together with a team of experts, including Vits Technology and IFA Technology, we are dedicated to the engineering and installation of exhaust air cleaning for impregnation and coating lines.

With over 200 biological exhaust air cleaning systems installed, Wessel is one of the leading suppliers of technical process plants in the area of environmental technology.
Wessel Web Site
As a general rule demand for action in the area of exhaust air cleaning arises from statutory standards for:
» Odorous emissions
» Pollutant emissions
» Dust and aerosol emissions
We are able to select the optimal technology for a variety of tasks from our wide product range with turnkey implementation. At the same time we respond individually to your requests and design a facility customised specifically to your requirements.