Andritz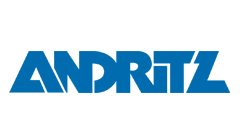 Andritz Web Site
Your reliable long-term partner in panelboard industry

ANDRITZ is the leading supplier of systems, equipment, and services to the global panelboard industry. Services are provided through a worldwide network of technical and customer service specialists. ANDRITZ performs rebuilds, spare parts, and on-site services for ANDRITZ equipment e.g. Refiner and plug feeder parts, as well as for equipment from other OEMs in the MDF industry.
Engineered services
» Modernizations and equipment upgrades
» Rebuilds and retrofits
» Repairs
» Engineering
» Service contracts

Engineered wear parts and replacement parts

» Original standard replacement and wear parts
» Engineered parts modified to customer needs

Field services

» Shutdown services
» System analysis, mill audits
» Economic support, project assistance
» Training
» Plant inspections

ANDRITZ service is designed to ensure high machine availability and maximum performance throughout the long life of the system.

By keeping an eye on customer requirements, we deliver solutions that are tailor-made for each plant in terms of production, maintenance, quality, energy, safety, and costs.

Since the MDF-board production has started, ANDRITZ has continuously influenced the panelboard industry with on-going technical and technological developments and responsive services.
ANDRITZ is one of the leading suppliers for complete front end-packages for the MDF-industry, consisting of the wood yard, the chip washing system and the pressurized refining system.
ANDRITZ designs tailor-made solutions for each customer depending upon the raw materials used. The systems can process wood chips, sawdust, shavings, and annual plants such as bagasse or straw.
Extremely low energy consumption at the best performance is the driving factor for the design of each single machine in the system and the process. From the smallest to the largest (laboratory 12" refiners up to installed electrical power of 30 MW or more), there is a pressurized refining system to meet customer demands.
The trust of our customers is confirmed by more than 300 successful installations around the world. With its unique "swing-door" design, the ANDRITZ refiner is built to support continuous production with fast plate changes and very little downtime.
The ANDRITZ panelboard team stands ready to provide quick response to customer requirements all over the world.
Worldwide, service centers staffed by highly skilled local technicians ensure customer satisfaction.