Micro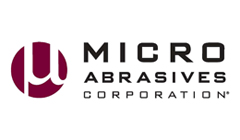 Micro Abrasives Corporation has been the market leader in supplying "clarity enhanced" aluminum oxides for the laminate industry since 1972. Our "S" treatment gives an ultra clear glass like finish to any laminate surface.

Our Water Classifying Manufacturing Process which was designed in 1956 for the automotive industry gave us the quality needed for our introduction to the laminate industry.
Micro's state of the art Silane Treating Process guarantees a uniform silane coating on each and every crystal. We have improved on this process over the past 40 years giving us a large market share here and abroad.

From our humble beginnings in the 1970's with the counter top market to our 1990's expansion into the flooring market and now to our current role as the leader in "Scratch and Mar" protection in both the laminate and coatings (EB, UV) markets.
Micro Web Site