BINOS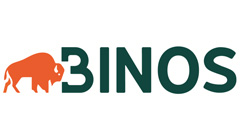 BINOS GmbH
Industriestrasse 17 C
31832 Springe
Germany
Following the traces
We originate from the "BISON-Werke" and have rebranded to BINOS in 1999. Our know-how within the wood based panels industry can be traced back approx. 60 years ago.
Experience the difference
We take care - also for the simple needs. No plant capacity is too small for us as we prepare
customized solutions even for low investments.
Everybody can "buy off-the-shelf" but that would not make any difference. We make it different and put our customers in a unique market position; each solution is incomparable.
With its developed technology we are improving relevant production processes of panel manufacturers to increase value and to decrease costs. We are offering the whole service from own engineering and project management to commissioning.
Major Business of BINOS
- Forming Lines
- Modernizations and Upgrades of existing plants
- Plants with small capacities
- Development of suitable equipment for substitute raw materials like Agrifibre - Annual plants

Could you integrate our social media profiles:
BINOS Web Site
Our Sections could look like that:
Forming Lines
Upgrades
Presses
Production Lines
Wind forming with patented roller beds
Ultra Scraper
Calender/Mende Press
MDF/HDF
Ultra Former
BINOS Scalper
Ultra Press
Ultra Flex
Fibre Turbine
Ultra PB
Facade Production